Many of those, who are into towing, make a decision to protect their vehicle and towable by installing a hitch-mounted mud flap system. Many brands offer similar products, so American, Australian and Canadian customers have choices to select among. Other than that, before making a final decision and ordering a mud flap system for your car, truck or semi-truck, it is a good idea to investigate the market and compare specs of the mud flap systems by different brands. That's what we did, to save you some time. Below is the comparison of Rock Tamers and other popular mud flap systems.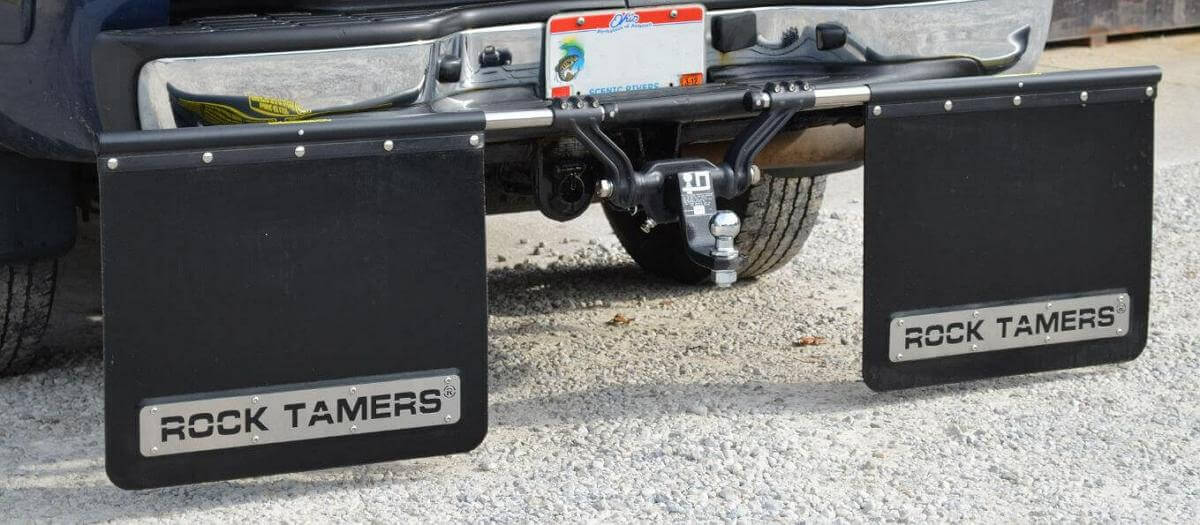 Rock Tamers vs TowTector
| Rock Tamers | | TowTector |
| --- | --- | --- |
| | Easy installation (less, than 1 hour) | |
| | Powder coated metal construction to avoid rust and corrosion | |
| | Installation hardware and instructions are included | |
| | SYSTEMS COME AVAILABLE IN 2 SIZES | |
| Mud flaps have got gap between them | | Go all the way across the tow vehicle |
| Cut-out for exhaust has to made by the buyer | | Factory-made exhaust cutout |
| The height, angle, width, and fore-aft position can be adjusted | | Only the width can be adjusted |
| Require less room when installed on the hitch shank | | Require more room when installed on the hitch |
The Best Protection You Can Get
As an Amazon Associate we earn a small fee from qualifying purchases.