Modern cars and trucks come equipped with OE headlights from the factory. They are designed and focused the right way to flawlessly work on a particular vehicle. However, factory-style headlights make all trucks of the same vehicle, make and model look the same. If that is something you do not want to tolerate, you can consider customizing the front fascia of your truck by installing a new set of lights.
Aftermarket Headlights vs OE Headlights Retrofit
There are 2 possible ways one can go when selecting custom lighting solutions for their car, truck or SUV:
Retrofit existing (OE) headlights by installing extra lighting elements, such as halo rings, LED strips, LED accents, etc.
Installation of aftermarket headlights instead of stock ones. This means removal of the original factory headlights and replacing them with new aftermarket headlights.
Both steps are good, however headlights retrofit will be more expensive and will take more time. Also, you will have to give your headlights to the body shop, which means you will not be able to use your vehicle for some time.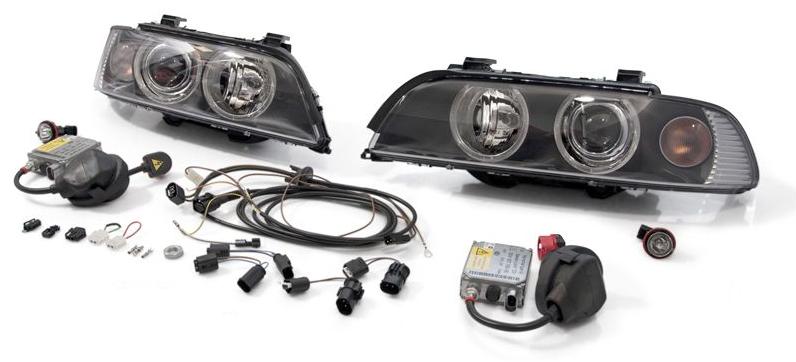 Halo Headlights: Types & Options
There are many aftermarket headlights that will fit your car, truck or SUV and that will look right on the vehicle and provide excellent visibility at night. Here are just some of the popular custom headlights types popular among the American drivers:
halo headlights;
halo projector headlights;
dual halo headlights;
halo headlights with LED accents;
custom lights with built-in LED strips;
custom Euro headlights;
and much more!
If you are interested in custom lighting solutions for your car, truck or SUV, step in and check out Halo Headlights website for more information.