Mudflap Systems for GMC
Whenever you tow something your GMC, factory mud flaps are usually just not enough to catch all stones, rocks, road debris and obstacles that fly from the wheels. They damage paint on the truck, trailer and towable, cause tiny dings and dents.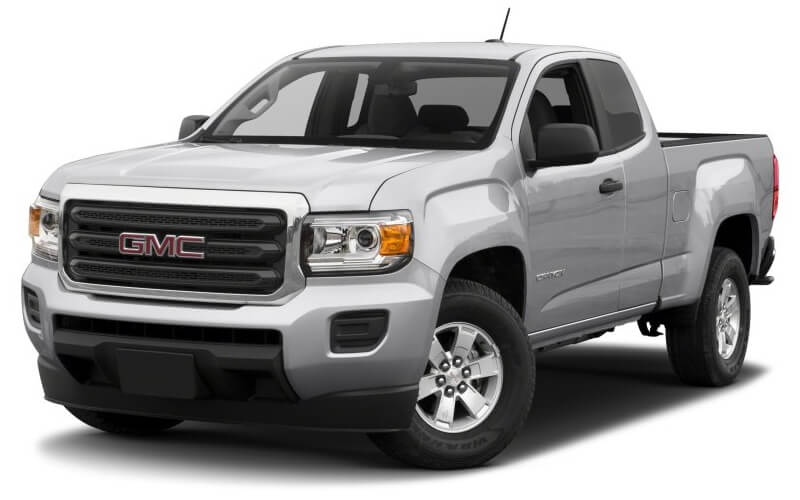 In future, these imperfections may lead to rust and corrosion of the body of your GMC truck, damage your trailer, camper, boat or whatever is being towed. If that is something you are not willing to tolerate, Rock Tamers has got a solution for you!
Rock Tamers for GMC: Types and Fitment
Hitch mounted mud flaps by Rock Tamers are designed for ultimate protection whenever you tow something with your GMC truck. They are mounted to the rear of the truck and are designed to catch even the major road debris, not letting them damage your investment.
Rock Tamers mount to the hitch of your GMC, and are available to work with 2 types of standard hitch receivers:
2-inch hitch receivers;
2.5-inch hitch receivers.
The Best Protection You Can Get
As an Amazon Associate we earn a small fee from qualifying purchases.
So there is no need to select the set, that will fit the exact year and model of your GMC truck. Just see, what is the hitch size and pick one of two options available. Mud flaps by Rock Tamers are completely adjustable and are guaranteed to fit your GMC, as long as you adjust them.
GMC Rock Tamers: Adjustable Mud Flaps
Rock Tamers mud flaps are proudly selected by numerous American GMC owners, as these mud flaps are completely adjustable and easy to install when needed. Let us look into these mud flap systems more detailed.
By adjustable we mean a possibility to adjust height and width of the mud flap system once you install it on your GMC truck. Moreover, top-notch adjustment system allows changing the height of the mud flaps already on the truck. It is extremely important for those, who transport overweight cargo in the beds of their GMC pickup trucks.
The Best Protection You Can Get
As an Amazon Associate we earn a small fee from qualifying purchases.
When you load all the cargo into the pickup bed, look at the mud flaps and make sure they are not loo low. The heavier your cargo is, the lower the ride height is, which means changes to the truck height. Respectively, the mud flaps will also go lower, and you may want to fix this.
And vice versa, when you unload the cargo, the ride height of your truck increases. It means that the mud flap system will also go up and leave certain unprotected area. You will just need to go to your GMC truck and adjust the mud flap system height by making the mud flaps sit lower.
When nothing is towed and you use your GMC as a daily driver, you can easily remove the Rock Tamers mud flap system and keep it in the garage when it's not in use. You will be able to install it back easily when you will need extra protection of your truck.
Rock Tamers for GMC: 5 Facts
Rock Tamers mud flap systems are proudly made in the USA;
There are only 2 models of Rock Tamers mud flaps (for 2 and 2.5-inch hitch receivers);
Rock Tamers mud flaps are the only fully adjustable hitch-mount mud flap system;
To prevent the rubber mud flaps from melting because of hot exhaust parts, one can install an extra mesh that is available with Rock Tamers.
Rock Tamers mud flaps ensure maximum coverage and protect both your GMC truck and what is being towed.
Mudflap Systems for GMC
Average rating:
1 reviews
Oct 29, 2021
GMC Sierra
I tow with my Sierra from time to time, and selected this mud flap system because of good reviews on Amazon. Also I liked the fact, that I can adjust the height when the system is on the truck. Good investment. 4 stars, as you may need an extra mesh to prevent rubber from melting.